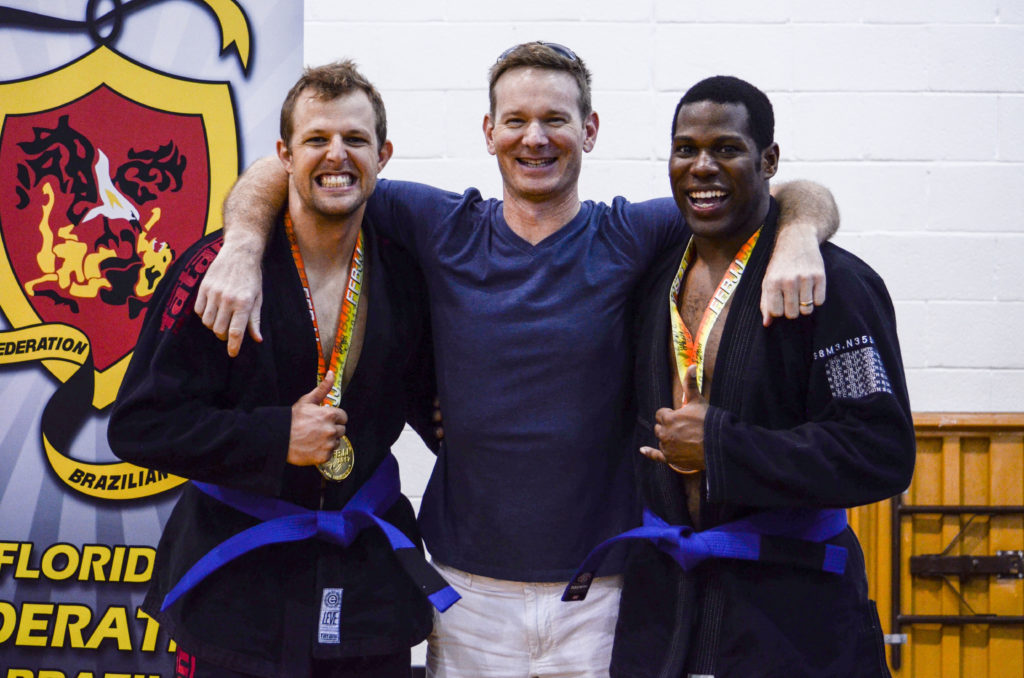 Congrats to our newest blue belts Eric Cobelens and Sean Watson! Professor Sean Lynch awarded their blues after these two competed for the last time as white belts at the FFBJJ 2017 State Championships!
Sean and Eric began their BJJ journey together in January 2016 and have challenged each other since day one. We caught up with both of them to find out what inspires them to train.
Sean has competed several times since starting his jiu-jitsu journey, winning gold in his division at this year's IBJJF Miami Spring Open and bronze at the FFBJJ State Championships.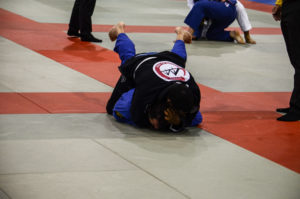 "My friend Eric Cobelens received a jiu-jitsu email voucher and asked me if I wanted to come. Coming from ten years in taekwondo, I wanted to try something new. I was hooked the first day. Professor Sean Lynch was so nice and chill, as well as the students. It was a good vibe.  The game changer was Sean was always saying come as many times as you want till you decide if jujitsu is for you. He wasn't just trying to make a sale, which was refreshing. My favorite thing about training is the people I train with. Everyone is so humble and strong at the same time."
When asked what drives him to compete, he said, "I love competing because I feel like I'm testing my skills in a practical sense."
Eric has competed alongside Sean multiple times, meddling for the first time and winning gold for the first time at this year's FFBJJ 2017 State Championship.
"It started when I got bored with running and was looking for self-defense class to take. I decided to go with my friend and both of us of been doing it ever since. My favorite thing about BJJ is the community you form while training with others.We all feel safe and respected when stepping onto the mat."
What kept Eric driven to compete?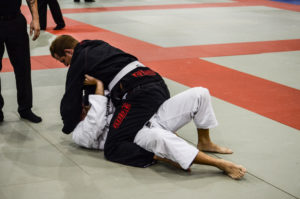 "I enjoy applying what I've learned in class into a competition. You feel you have a chance to really put your skills to the test. You get the chance to really feel that you can defend yourself if put in a situation."
Not only have Sean and Eric strengthened their friendship through training BJJ together, they've become welcome members of our BJJ community. We're so proud of you guys for being awesome competitors and representatives for St. Pete BJJ! Keep up the great work!